Skip to end of metadata
Go to start of metadata
You can manually add users/customers from your administration area.
1. Click "Users" in the main navigation menu
2. Click "Add User"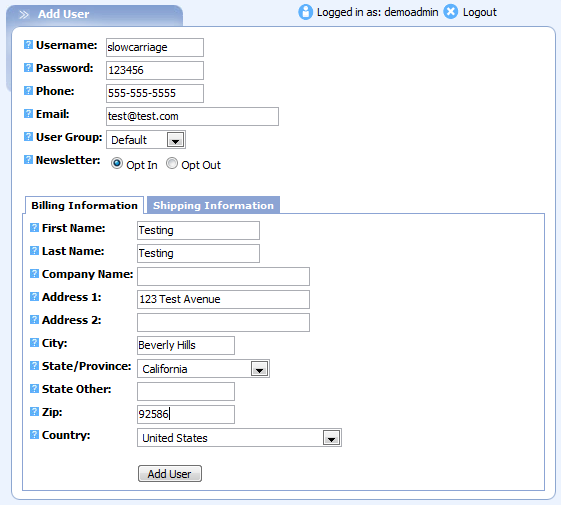 Managing Users
In the "Manage Users" area, you can edit or delete accounts using the icons to the right. When customers create an account, they will be assigned to the "Default" group.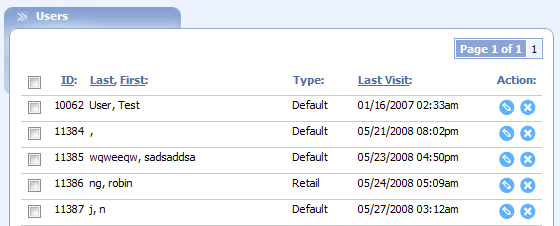 User Search
If your database of users has increased, it may prove difficult to find individual user accounts by simply scrolling down the page. You can save some time by using the built-in search feature which allows you to filter results.

User ID: Search by a user's ID.
Name: Search by name (We suggest using last name, as it will return better results.)
Company: Search by company name.
Username: Search by username
Email Address: Search by email address.
Group: Filter results by group.