To add a new category simply click on "Add Category" and fill in all the necessary information. Be sure to set the viewable option to "Yes". To setup as a subcategory, assign a main category in the "Parent Category" drop down.
Once you've created a category, you may assign your products to it from within the product's settings (Products can be assigned to multiple categories.). Categories that are viewable, will show up in the categories table of your storefront.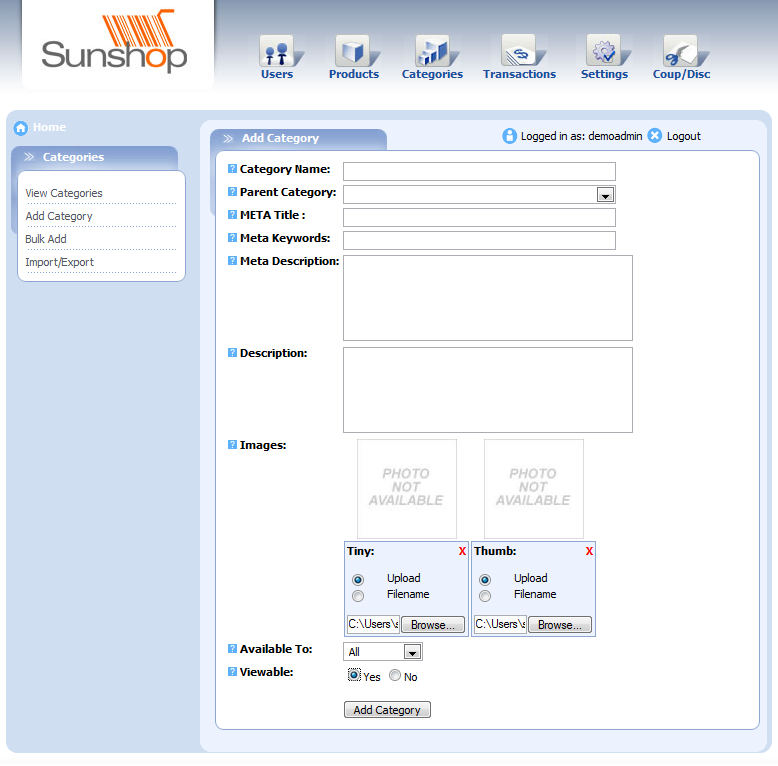 Image Added
The same image can be used for both the Tiny & Thumb images. If auto resizing is enabled, the images will be changed to the appropriate size.